I'm an avid reader and try to read as much as I can. I have been like that for as long as I can remember, reading at family parties instead of playing or talking, reading on the bus, etc..... I swear I'm not a weirdo!
Anyways, I like all types of books. I majored in English Language and Literature and was forced for 4 years of college to read nearly every classic book written in the English language. Unfortunately, not all of them were enjoyable reads. It's not as though all of them were unbearable, but really...some of the stuff I was forced to read was just plain weird. So now when I read, I read purely for fun, for entertainment. Generally what I like to read is girly books...ranging from young adult-adult novels. I will read what others recommend but my "to-read" book list is constantly being updated and growing at a rate where I have trouble keeping up.
I love to read, but after working my full time job, sometimes when I come home my eyes cannot stay focused on a novel. It's easier to just zone out watching a tv show then have to focus on a plot line and characters. I read when I can and I really enjoy that now I'm not forced to read. There are no deadlines or essays, I can actually enjoy it again!
Now, onto the actual point of this blog post. I just finished Lauren Conrad's new book, The Fame Game.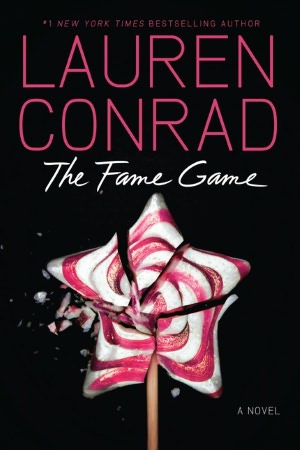 source
I love Lauren Conrad. I think she's a real role model for girls who are looking to achieve great things, she is constantly involved in new projects and seems like a genuine nice person. I read the three books in her first series, L.A. Candy so I wanted to make sure I read her new book as well. Overall, I thought it was decent. It definitely is an easy read and would make a great book for your beach bag. I didn't find the plot-line overly thrilling and wasn't jumping to see what happened next. There were a few good elements to the story... SPOILER ALERT... Madison's father returns into her life and throws her for a loop, and although I was not at all surprised to see him stealing, I was surprised that she chose to cover for him in the end. I didn't find any of the characters really thrilling either. I wasn't cheering for one or the other, they felt flat, like there wasn't much to them. However, I will pick up the next book and hope that maybe this story just serves as an introduction into the more exciting storyline ahead....