I've been reading so much lately so I decided instead of having three separate posts I would combine the three books I read this month into one post. So here we go bookworms...
I have read all the Shopaholic books by Sophie Kinsella and find them heartwarming and hilarious. Becky is such a real character with flaws and a solid personality. I am a huge fan of these novels and this one was no exception. I did not find it to be the best of all the Shopaholic novels, but I enjoyed it nevertheless. It was a cute, quick read with a ton of personality!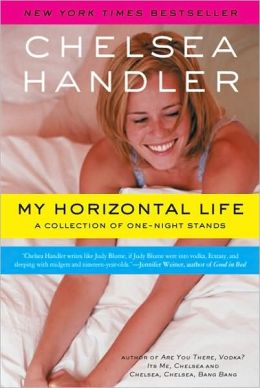 Chelsea Handler's novel My Horizontal Life was one I was expecting to like more then I did. Her stories were funny but at some points were out of control. Some of the outrageous moments were ones that left me cringing. Chelsea has such a dry sense of humor and her book was no different. It was one that I could put down and pick back up later without feeling like I was missing it,
\
This series completely hooked me. The Jewel by Amy Ewing is a post-apocolyptic novel that is amazing. I cannot wait for the future novels in this trilogy to come out. I won't spoil the plot for you- but it is very similar to the Hunger Games and The Selection series. If you liked those books, you will probably be a fan of this as well.
What books have you been reading lately?