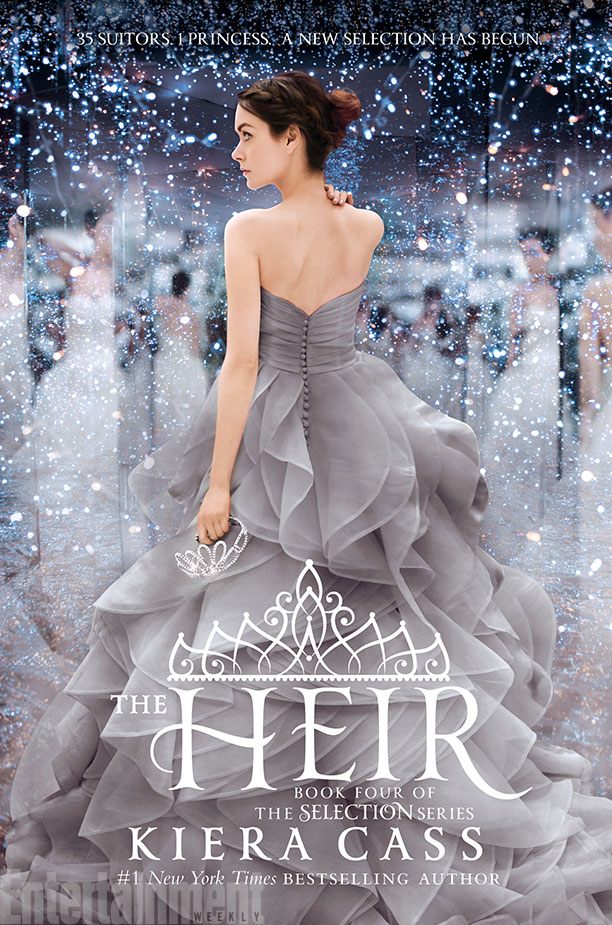 From the moment I discovered Kiera Cass, I was hooked! Her novels in The Selection series had me enthralled from beginning to end. In case you haven't read The Selection or any of the books in the series they are about a post-apocalyptic that centers around a royal family. The royal family holds a "selection" so their son can find a wife in a Bachelor-like world. America Singer is one of the lucky few sent to the castle and eventually after three novels (SPOILER) wins Prince Maxon's heart.
This novel, The Heir, centers around their daughter Eadlyn. Princess Eadlyn agrees to host a selection for her own heart just as a distraction for the kingdom and quickly learns that having a selection was not as easy as she thought it would be.
I love that these novels remind me of the show The Bachelor. If you've been reading for awhile you know that the Bachelor is one of my guilty pleasure tv shows. I think it's a very cool concept and anything to do with love and royalty will instantly capture my attention!
I found Eadlyn to be a more annoying main character then America was in the first three books. While America was headstrong she never was pompous which I found Eadlyn to be, maybe simply because she grew up as royalty where America grew up in the lower class.
I really did enjoy this novel and while I was surprised to learn that there was a fourth book in this series, so I was shocked that this book finished on a cliffhanger. I hope that means that another book will be coming out in the not too distant future!
Have you read any great books lately?!